Bistecca Maremma
This is the beginning of a new major project for us. Last year my wife knitted hats for everybody, and there are 17 of them.

This year we decided on a collection of our favorite recipes, in some cases these are ours in many cases from a noted collection. We are known in the family for our food and cooking, thus passing on our favorites would be good.

As we prepare these for ourselves we will give you our version of it, not Lydia's, Craig's or Julia's, but Warner's or mostly Virginia's. How often I'll get one up, I have no idea, but we will be doing at least three of these dishes for Thanksgiving and probably more. And I did one the other night.

This is from the category: Beef. There are about 19 other categories.

---

The first is one of the simplest dishes I have, Steak Maremma.
From the Maremma area of Tuscany this is a simple, easy and delicious method of preparing a steak.

1 Porterhouse at least two inches thick, room temperature.
2 teaspoons coarse sea salt
1 tablespoon fresh rosemary
2 tablespoons extra virgin olive oil.
Chop the rosemary and mix with the salt and oil, set aside. I actually don't chop the rosemary very fine, but crush it in a mortar which I have added the salt and oil too. The pestle works just fine.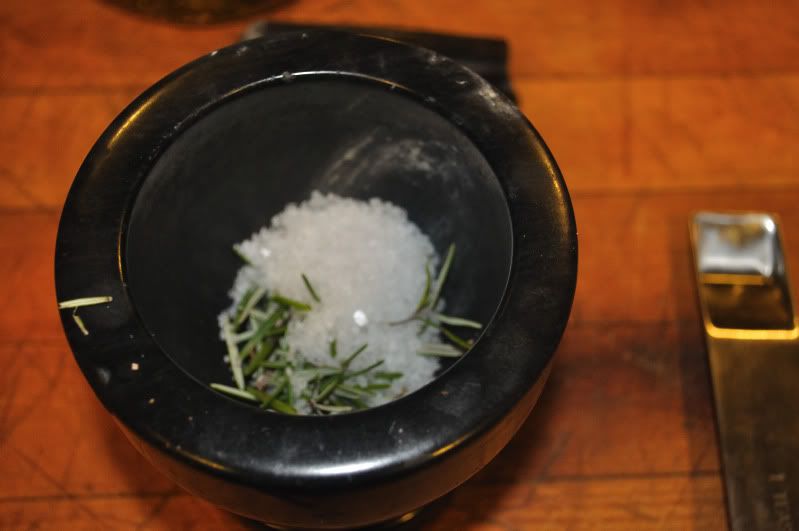 The rosemary, salt and oil are the only seasoning and will be added during the rest period. That steak is 2 inches, it possibly should be more, but we will still get four servings off it and save the bone for dark beef stock. The first time I did this I did it from a butcher on Arthur Ave, inside the market not on the street, and it was three inches, this is supermarket loss leader, but it is also $5.99/lb not $15.99 or more.
Have your grill all the way up and let it heat for 30 minutes or so.


I use a very old Weber. It is on it's third set of grills and is on it's last year of service. That orange is the wood clamp holding the frame together and the bottom has fallen off. It burns natural gas not propane and is run off the house supply.


Put the steak on the grill, direct heat. This is right over the flame.
After about 5 minutes rotate 90 degrees. Now I wouldn't use a fork for this, but I will use tongs. A very high end place will use two spoons to not damage the meat at all.
After 10 minutes flip and repeat for a total of 20 minutes. If you want you could cut that a little and use the time to stand it to heat and mark the edges, on a 3" steak I would as I want a total of 30 minutes on heat, not 20.
Brush with the rosemary - salt - oil mixture.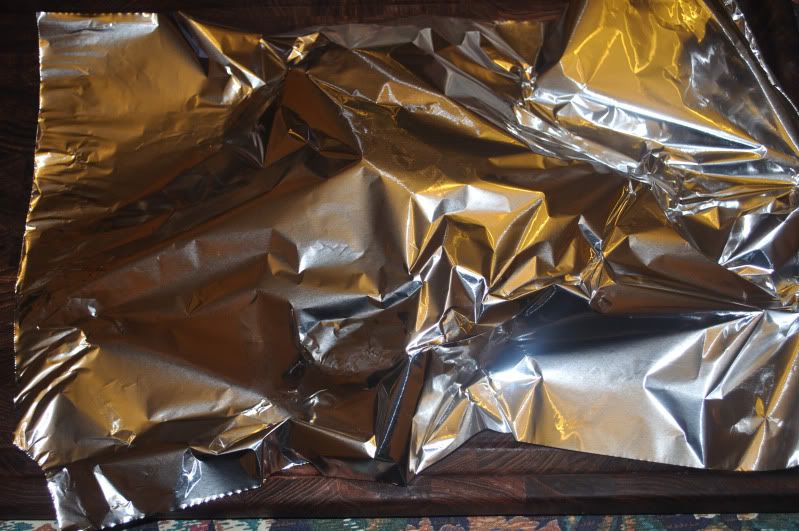 Cover in foil and let rest for 10 minutes. This will give you a steak a bit on the medium side of rare, but not quite medium rare.
That is what is left of the fillet after I'm carved three slices for my wife, if I can find a picture better showing the slices I'll slip it in here later.
I prefer the strip side of the Porterhouse and I don't like my steak sliced. Seved with a salad, baked potato, bread and a decent red. In this case a Rosemount Cabernet, an inexpensive Australian wine.
Photos, grilling, sauce and carving -wwj Plating VLD
With few pictures you can find just what else I ate this particular week, November 14, 2011 go down to Friday.
All photos on this entry: Nikon D-90 with 18-55mm VR Nikkor Zoom
(C) Virginia L. Dyson & Warner W. Johnston 2011